High tempered crystallite panel; 4 numbers digital display
Healthy infrared cooker, No radiation; Fit for all cookware with flat bottom
Temperature reminding indication for safety with High tempered warning
Multi-function with boil, soup, grill, 0-fry and chafing dish etc, Simple & easily Operate
Nichrome heater with earthen tray and high heating efficiency; Energy-saving: adjust power level and temperature to save more energy
AC: 220-240V 50/60Hz 2000W
PORTABLE AND COMPACT – The Olsenmark Infrared Ceramic Cooker is suitable for various places. It can be an extra cooking tool in your kitchen. It can be used around the family kitchen, garden, workplace or RV, or even camping, thereby increasing the flexibility of the kitchen. Provide you with a variety of cooking conveniences.
EASY TO OPERATE & ADJUSTABLE THERMOSTAT – 2000W heating power can meet your daily cooking needs. For example, frying steak, cooking pasta, boiling water, making thick soup and vegetables, and more, makes various delicious foods easily. Thermostatically controlled variable heating settings provide the perfect temperature for your cooking from boil to simmer as well as can be used as a food warmer or slow cooker.
SUITABLE FOR ALL COOKING POT – The Olsenmark Infrared Ceramic Cooker works for all types of cookware with a flat surface: cast iron, stainless steel, aluminium, copper, and more. The scratch-resistant ceramic plate allows for quickly and evenly distributes heat to cookware of different materials. Working with aluminium cookware can effectively reduce heat loss. Suitable for boiling or slow simmering, and can also be used as food heating or slow cooker.
EASY TO CLEAN AND STORE – The heating plate is durable; the ceramic plate surface is smooth and easy to clean. Wait for cooling after use, just wipe with a clean. It is made from a high-quality material that is durable, corrosion-resistant, and easy to clean. This cooker with a robust & firm structure for long-term durability & can carry heavyweights.
TIMER FUNCTION – Equipped with a programmable built-in timer, the hob will be automatically turned off when it counts down to 0, helping you to cook perfectly and accurately.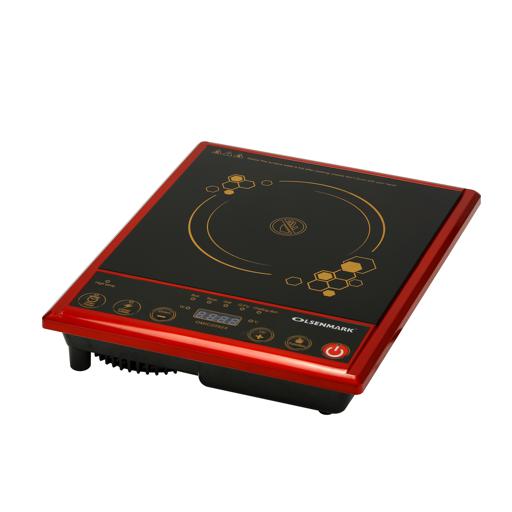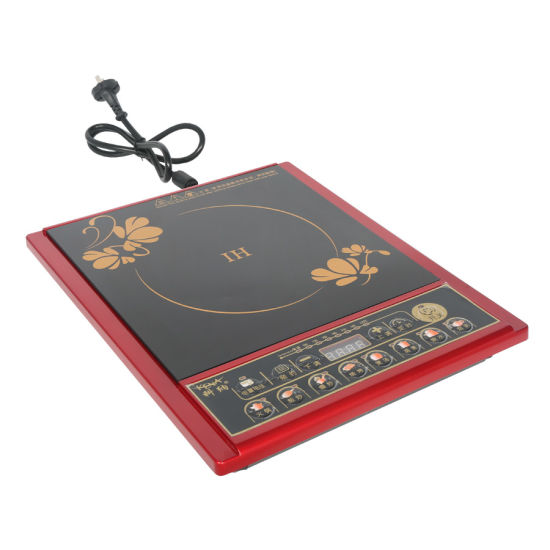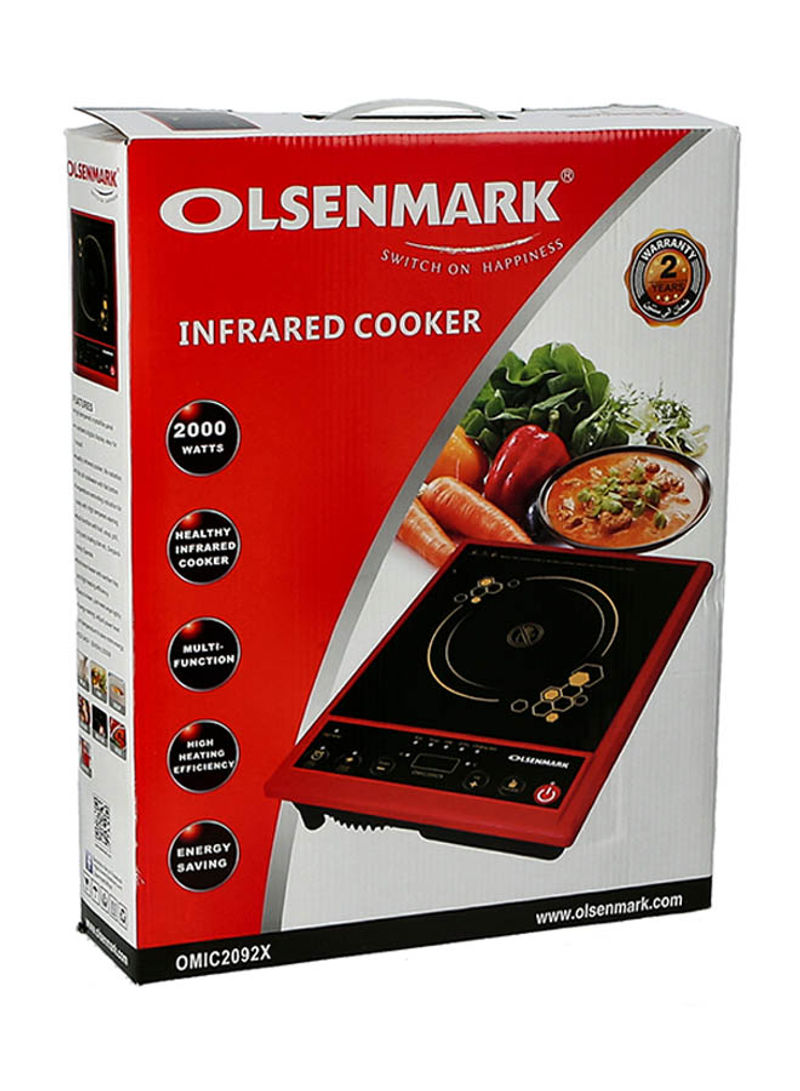 What is in the package: 1 X Olsen Mark Infrared Induction Cooker 2000W OMIC2092X